English Speaking WhatsApp Group Links 2022 join WhatsApp English group for Chatting, Speaking, Vocabulary, Grammar, IETS, TOEFL, GRE, and other exams preparation. WhatsApp groups managed by Vocabineer and Grammareer English provide you a platform for speaking English practice and English chatting practice.
We have more than 80 WhatsApp Groups for Chatting and speaking in English worldwide. Another thing that you can do is find an English speaking partner from our WhatsApp groups, simply you need to ask people if they are ready to practice English speaking with you, suggestion is make sure you choose a partner who speaks or knows English better than you or at least if he/she has got a good accent.
Spoken English Video Course

Members are not allowed to share any content.

You will receive daily English learning content and updates in the groups.

Admins share the content regularly.

The Groups are useful for Urdu and Hindi Speaking.
Note:- Agar koi group full hai to doosra group join karlain.
Join the groups here
Latest English Learning Group
Spoken English Group 201
https://chat.whatsapp.com/FR9wxZLymIE6BbubsfbHt8
Spoken English Group 202
https://chat.whatsapp.com/IApul7Q0dVh2nWTiP0gFC5
Spoken English Group 203
https://chat.whatsapp.com/BzmnkJ25wts3OB4uY8MVrj
Spoken English Group 204
https://chat.whatsapp.com/JRaAVhulexvHe38Y7v037F
Spoken English Group 205
https://chat.whatsapp.com/IaV6bMYekER9alb41hLw0J
Spoken English Group 206
https://chat.whatsapp.com/KsENT09gnGoFq9dOYVwuRm
Spoken English Group 207
https://chat.whatsapp.com/I2w0QnIVtbqC0gk7gGfk95
Spoken English Group 208
https://chat.whatsapp.com/DU3RMVDkeIdKlwM47l2SnZ
Spoken English Group 209
https://chat.whatsapp.com/BsJU7Qsmnge0xCtgBuz6rJ
Spoken English Group 210
https://chat.whatsapp.com/Em4x5asldTyF0Gqa0TZENi
Spoken English Group 211
https://chat.whatsapp.com/I8z2BSMSgW7LCWoSpwimun
Spoken English Group 212
https://chat.whatsapp.com/BXc83llwj3YCFoRnxXXeJH
Spoken English Group 213
https://chat.whatsapp.com/Lb3uEwyzMMc1xPdwFQXyw6
Spoken English Group 214
https://chat.whatsapp.com/FbBIMbqFCgvFNfmSf4eC95
Spoken English Group 215
https://chat.whatsapp.com/KHNWKdCGcnu1FSlibsq5T0
Spoken English Group 216
https://chat.whatsapp.com/Ivak9kGSt7zDib9cCZhvv9
Spoken English Group 217
https://chat.whatsapp.com/KbzrSTngOWZ02y4DPcI40T
Spoken English Group 218
https://chat.whatsapp.com/IUwAeWIKZUg7KKWR00lJWY
Spoken English Group 219
https://chat.whatsapp.com/GwQM0BRk6oyFAB0gyTVazV
Spoken English Group 220
https://chat.whatsapp.com/KdF9qAzURem1kNASiTJ7aX
Spoken English Group 221
https://chat.whatsapp.com/EWTIDOIB8VsIXnnzEzzBsY
Spoken English Group 222
https://chat.whatsapp.com/FsCMVAsVeDs9TPJbH8SCpp
Spoken English Group 223
https://chat.whatsapp.com/KCqzpZ2Yn9D2sYyI3t5YeJ
Spoken English Group 224
https://chat.whatsapp.com/DFFY5FGCOIXELNDXwusf10
Spoken English Group 225
https://chat.whatsapp.com/IjZ2yfEhNBe3gIladEMVUX
Spoken English Group 226
https://chat.whatsapp.com/JkJU1c3MzH25Oqyptto47v
Spoken English Group 227
https://chat.whatsapp.com/LaLYGvYLKG4073i3wQaZCN
Spoken English Group 228
https://chat.whatsapp.com/FAlHw1oBoXnATU8tfuJsWw
Spoken English Group 229
https://chat.whatsapp.com/D0ZHYinrC1j76EH31zEhA0
Spoken English Group 230
https://chat.whatsapp.com/DSRVqaYwGDV4ZuJsQVt2lD
Spoken English Group 231
https://chat.whatsapp.com/K7CxQ4WqkFOHkzsfbQKWPF
Spoken English Group 232
https://chat.whatsapp.com/L7rnIzssuNJ47lczoQgusd
Spoken English Group 233
https://chat.whatsapp.com/JrfSj632RO2IhcfixFpRR7
Spoken English Group 234
https://chat.whatsapp.com/C3enUNAO5VqF2jJLjkkrd7
Spoken English Group 235
https://chat.whatsapp.com/F2i0Elm6R7PK5oMegNPskE
Spoken English Group 236
https://chat.whatsapp.com/IFCMZZFUPSI8FJo9QhiabG
Spoken English Group 237
https://chat.whatsapp.com/GkmjehcEOnOFwP7PbIzx2i
Spoken English Group 238
https://chat.whatsapp.com/FpVR6aisMzi3hqWFutB9xx
Spoken English Group 239
https://chat.whatsapp.com/ElzKewlkoW4E3xCbcDurhI
Spoken English Group 240
https://chat.whatsapp.com/FA3Tt0j81lpJtIHNtlyW5O
Spoken English Group 241
https://chat.whatsapp.com/LFYwionOhpY7UjYmDd5Vak
Spoken English Group 242
https://chat.whatsapp.com/D7nzdKuNbrbFFp7XUbsKmU
Spoken English Group 243
https://chat.whatsapp.com/LVuqctqkfLn6lRvQL9lRuR
Spoken English Group 244
https://chat.whatsapp.com/I8xCLERuTxmJunoCDwCtaG
Spoken English Group 245
https://chat.whatsapp.com/CspneyZ1kDrCY5lIfk2tmz
Spoken English Group 246
https://chat.whatsapp.com/BElM0jiwDBRL8cvbjzNYyl
Spoken English Group 247
https://chat.whatsapp.com/I8K9dB1qIs0G90BWXBzxxu
Spoken English Group 248
https://chat.whatsapp.com/Dh8pm6aCuvGAkkw2TkNRPA
Spoken English Group 249
https://chat.whatsapp.com/BBBThSsCBDR32jVRiwO025
Spoken English Group 250
https://chat.whatsapp.com/GpbL2uH7EpwLuLneDzwLLu
Link 1
https://chat.whatsapp.com/Ep1OEOKVIOR0KNqQ6RNzLA
Link 2
https://chat.whatsapp.com/FRyMRIDyoSVIEUC8fAe03k
Link 3
https://chat.whatsapp.com/Dro8OWfFkBp3yR7IMMDvq6
Link 4
https://chat.whatsapp.com/ETNYuziqEcOHnkW8SgtTPf
Link 5
https://chat.whatsapp.com/DYEw1jHoHJjDPKqhnsS7De
Link 6
https://chat.whatsapp.com/IBiiTG7yys3Loh1XvnkZir
English Learning Group for Male 1
https://chat.whatsapp.com/J0BG7YOc4Om4cOXiu9eM2t
English Learning Group for Male 2
https://chat.whatsapp.com/BnUYpi5gdSs0gan5JnwDtj
English Learning Group for Male 3
https://chat.whatsapp.com/KgCVS8bWxHV9460kzu7p95
English Learning Group for Male 4
https://chat.whatsapp.com/CN5giuvhrjGCJM13B6aEXt
English Learning Group for Male 5
https://chat.whatsapp.com/FXsZZvIXVPSFX8ZnVBH6Fp
English Learning Group for Male 6
https://chat.whatsapp.com/CR1my8edypp0EcDBLZiuMC
English Learning Group for Male 7
https://chat.whatsapp.com/EKTxpvSu1G4AeB3gUR55LW
English Learning Group for Male 8
https://chat.whatsapp.com/Fg0cmVjSAc32Qf5NqYjK5U
English Learning Group for Male 9
https://chat.whatsapp.com/EK1TadP4EZhLP1Zx4VmJpl
English Learning Group for Male 10
https://chat.whatsapp.com/DXKyPuK8616AmtgicEwaYI
English Learning Group for Male 11
https://chat.whatsapp.com/Kyd4APcJ6B89urD7PZ66fS
English Learning Group for Male 12
https://chat.whatsapp.com/CVVSDsVSRwK0CHSPXAL65t
English Learning Group for Male 13
https://chat.whatsapp.com/JjLZo2WsrFQIrGLmC5AwOT
English Learning Group for Male 14
https://chat.whatsapp.com/EKncHsIhFkCDZ7BZjGxnaP
English Learning Group for Male 15
https://chat.whatsapp.com/InowsjviUe7EeumZ6Aehlk
English Learning Group for Male 16
https://chat.whatsapp.com/KkJVv01V7gWEPjn9zlrKOu
English Learning Group for Male 17
https://chat.whatsapp.com/FqGxCcMEXEaC8EtHaD0EZR
English Learning Group for Male 18
https://chat.whatsapp.com/DOent9caeFC9zJevHOGXLT
English Learning Group for Male 19
https://chat.whatsapp.com/BCuaCy4OMeNI7MPG9DTe5J
English Learning Group for Male 20
https://chat.whatsapp.com/HAMNzvYTHp8FLhwR24NwQ9
English Learning Group for Male 21
https://chat.whatsapp.com/HfOAV32MukjFA1UTj9LEdH
English Learning Group for Male 22
https://chat.whatsapp.com/CIzPMXiTh3BDBlqUvcFvU3
English Learning Group for Male 23
https://chat.whatsapp.com/ItI8vP9XV4G8PRh5DFFheA
English Learning Group for Male 24
https://chat.whatsapp.com/B9RikqpVqPo6swMFAFalQq
English Learning Group for Male 25
https://chat.whatsapp.com/CXDFlQcb1VvENHqmHSLUEZ
English Learning Group for Male 26
https://chat.whatsapp.com/J3dZJYWXZVwBz1nfRZyPam
English Learning Group for Male 27
https://chat.whatsapp.com/FmcTwsI8YSKFhx5BYL2rya
English Learning Group for Male 28
https://chat.whatsapp.com/FmcTwsI8YSKFhx5BYL2rya
English Learning Group for Male 29
https://chat.whatsapp.com/DBJppo28XO37s09C8gQnyd
English Learning Group for Male 30
https://chat.whatsapp.com/DYEw1jHoHJjDPKqhnsSPgJCLrj
English Learning Group for Male 31
https://chat.whatsapp.com/ECGQEHUxBSU8f0SPgJCLrj
English Learning Group for Male 32
https://chat.whatsapp.com/EiAg25VLNH4Gc3DEv7MoUN
English Learning Group for Male 33
https://chat.whatsapp.com/GZ3xjvPH0vM1fcB5DqkMgg
English Learning Group for Male 34
https://chat.whatsapp.com/J4xwjHt6Cxe7hj95tOcdyd
English Learning Group for Male 35
https://chat.whatsapp.com/LuhChHERYKXFjaSMN6WsKk
English Learning Group for Male 36
https://chat.whatsapp.com/CUk72Sx4gij4G2fLkIaYtx
English Learning Group for Male 37
https://chat.whatsapp.com/KDeEjBxro1iGpvvSsNKM81
English Learning Group for Male 38
https://chat.whatsapp.com/LuhChHERYKXFjaSMN6WsKk
English Learning Group for Male 39
https://chat.whatsapp.com/CUk72Sx4gij4G2fLkIaYtx
English Learning Group for Male 40
https://chat.whatsapp.com/KDeEjBxro1iGpvvSsNKM81
English Speaking Course B1
https://chat.whatsapp.com/FXjkcENWs46Lg78jgXhzih
English Speaking Course B2
https://chat.whatsapp.com/IHLdBvv00xP9gMu78uzA1s
English Speaking Course B3
https://chat.whatsapp.com/DphHcuYaoOM4kIBxjCKfLV
English Speaking Course B4
https://chat.whatsapp.com/L2ccRAg2RRbJqTJO9CsQQg
English Speaking Course B5
https://chat.whatsapp.com/IqvU8Ap7IqlB8YJwyBctgI
English Speaking Course B6
https://chat.whatsapp.com/JvrVIo532OvKAkKXsgYBT6
English Speaking Course B7
https://chat.whatsapp.com/BoaGxp3HbND0Z5JeX0Qjnu
English Speaking Course B8
https://chat.whatsapp.com/DLFhkt1i7V02ACPhqbP4Ga
English Speaking Course B9
https://chat.whatsapp.com/L7nMy0BtxAp23oEwz5oXiH
English Speaking Course B10
https://chat.whatsapp.com/EFCSXYvJow7G2Qp2WYGfqR
English Speaking Course 11
https://chat.whatsapp.com/LwdHHAJq7OW2K7eqG8WfaX
English Speaking Course 12
https://chat.whatsapp.com/LH9CnFgqYAzJBn2SNvzrCi
English Speaking Course 13
https://chat.whatsapp.com/J3BG4f3UyAXDkG5HYOPPtG
English Speaking Course 14
https://chat.whatsapp.com/KGSdNaBx1XxCdo9fXj9BrX
English Speaking Course 15
https://chat.whatsapp.com/CVhqi0f6YQw9Do0ueXzXcH
New WhatsApp English Group 1
https://chat.whatsapp.com/CH4RnmqoqPkDdTS5HeZT6G
New WhatsApp English Group 2
https://chat.whatsapp.com/GfN8fDcOB2C9HtNGld8px1
New WhatsApp English Group 3
https://chat.whatsapp.com/F9AzsGY0oExKAeHFeBKe5E
New WhatsApp English Group 4
https://chat.whatsapp.com/IqSQREyMg1UAJjv10MHebJ
New WhatsApp English Group 5
https://chat.whatsapp.com/BSbn2TQeQaqAgArPh5eDdM
New WhatsApp English Group 6
https://chat.whatsapp.com/JzxGeSpkCE3JbBx3ZFtKq9
New WhatsApp English Group 7
https://chat.whatsapp.com/LmzsSd42UTV8705LogtTgF
New WhatsApp English Group 8
https://chat.whatsapp.com/LsR7aqXFOu8E3f9FcRWRE8
New WhatsApp English Group 9
https://chat.whatsapp.com/Co7p0vq5wCC33a74YEFKH3
New WhatsApp English Group 10
https://chat.whatsapp.com/HmUBVyzPZAj45J6qeca6Ko
English Speaking Course Group 11
https://chat.whatsapp.com/IzFWjxXNetQGXT0wKCS8Gd
English Speaking Course Group 12
https://chat.whatsapp.com/K840o5Rkzhq5avR0po6evQ
English Speaking Course Group 13
https://chat.whatsapp.com/EOB0jLXZtUeF9dyVBUXL7j
English Speaking Course Group 14
https://chat.whatsapp.com/FtIrAiFUN1qD9eNQT28FbA
English Speaking Course Group 15
https://chat.whatsapp.com/FtIrAiFUN1qD9eNQT28FbA
English Speaking Course Group 16
https://chat.whatsapp.com/BnltRyNwA2hE0C4LdTcNKs
English Speaking Course Group 17
https://chat.whatsapp.com/KJrle3U7Sjj1AwzOi3WV6m
English Speaking Course Group 18
https://chat.whatsapp.com/I7DqNKUyP1IAN1e7HfjHDu
English Speaking Course Group 19
https://chat.whatsapp.com/GGREKWEcOTz7PvoBJOqqZq
English Speaking Course Group 20
https://chat.whatsapp.com/DS150IgS7Sh8DhctYtdrgN
New Spoken English Group
https://chat.whatsapp.com/E8JipgrcVoO3HeXwPs9dsK
New English Speaking Group
https://chat.whatsapp.com/Hh4EQC31kgoF0Flrr7QTed
New Spoken English Group vocabineer
https://chat.whatsapp.com/CZlclFsiO8Z5VkfzRjYYHc
Spoken English Group 8
https://chat.whatsapp.com/B9bYr3Kw7iWGCTnjbU9U4X
English Speaking Group 81
https://chat.whatsapp.com/LnKtfXnaWHHK5Zo3dC9HsE
English Speaking Group 82
https://chat.whatsapp.com/JY8vziQiOz02UkIfomIX01
English Speaking Group 83
https://chat.whatsapp.com/E0gxrhDb7Bx6Fr9GBp65in
English Speaking Group 84
https://chat.whatsapp.com/IHtB5nBogrfKqh2nsQKPd6
English Speaking Group 85
https://chat.whatsapp.com/LThzWl0ajES2lPWCI6EclJ
English Speaking Group 86
https://chat.whatsapp.com/BcRCPZkkodZASfbde7nOEY
English Speaking Group 87
https://chat.whatsapp.com/DusXjgZ7nR127RCig2MJyj
English Speaking Group 88
https://chat.whatsapp.com/KbZ55Pi9RklL2x1xoFOeb3
English Speaking Group 89
https://chat.whatsapp.com/LnKtfXnaWHHK5Zo3dC9HsE
English Speaking Group 90
https://chat.whatsapp.com/IYjjWsEyvra8JedSShZuJK
Spoken English Group 71
https://chat.whatsapp.com/LBOq3BoCFzQJfiC4VnYEGC
Spoken English Group 72
https://chat.whatsapp.com/LyPstMpsODhKpaLHPBJLd6
Spoken English Group 73
https://chat.whatsapp.com/He2C5RdLxnQBkoBt5C3FpV
Spoken English Group 74
https://chat.whatsapp.com/EBoQiuQWYb27eIiJLajBAv
Spoken English Group 75
https://chat.whatsapp.com/DZP86Uvn8v3JafPBDNm8AX
Spoken English Group 76
https://chat.whatsapp.com/J9UqthpilsI34IWGJ3fyl7
Spoken English Group 77
https://chat.whatsapp.com/HLppNsgPY5eFgeKIdaEgLJ
Spoken English Group 78
https://chat.whatsapp.com/GAQvAatLguo73KPNRxplIb
Spoken English Group 79
https://chat.whatsapp.com/C1AEkiXYnnc0IwmcWqMrDk
Spoken English Group 80
https://chat.whatsapp.com/D1dk7RyJOTQLvG8qidgCbm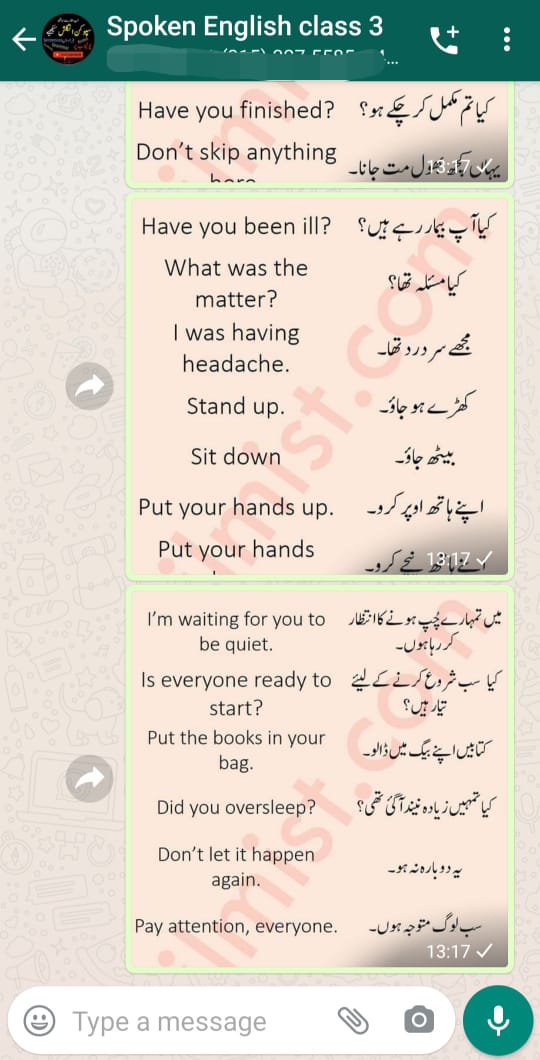 Spoken English Group 61
https://chat.whatsapp.com/GpZWGDQhAtrACFr9N6qKXZ
Spoken English Group 62
https://chat.whatsapp.com/Cm2PxKPk0HUCKUDmBYaWpk
Spoken English Group 63
https://chat.whatsapp.com/H6fpksahxCf6F0OA4RBNZV
Spoken English Group 64
https://chat.whatsapp.com/KtIsuj3CgQA5T3RnfXUREo
Spoken English Group 65
https://chat.whatsapp.com/C3cu7YORYUyGnMK4MB0GVd
Spoken English Group 66
https://chat.whatsapp.com/EDvaYq3z7szJWxQMMwFuVC
Spoken English Group 67
https://chat.whatsapp.com/Km110U2x2Z4EEpeSEVlv1n
Spoken English Group 68
https://chat.whatsapp.com/Kclaq4CNP7VJmTqAKU7JRM
Spoken English Group 69
https://chat.whatsapp.com/EXwwfX9tPtPFRvq51y7YlN
Spoken English Group 70
https://chat.whatsapp.com/CSRF9AwjqlxIXgho6ccuSv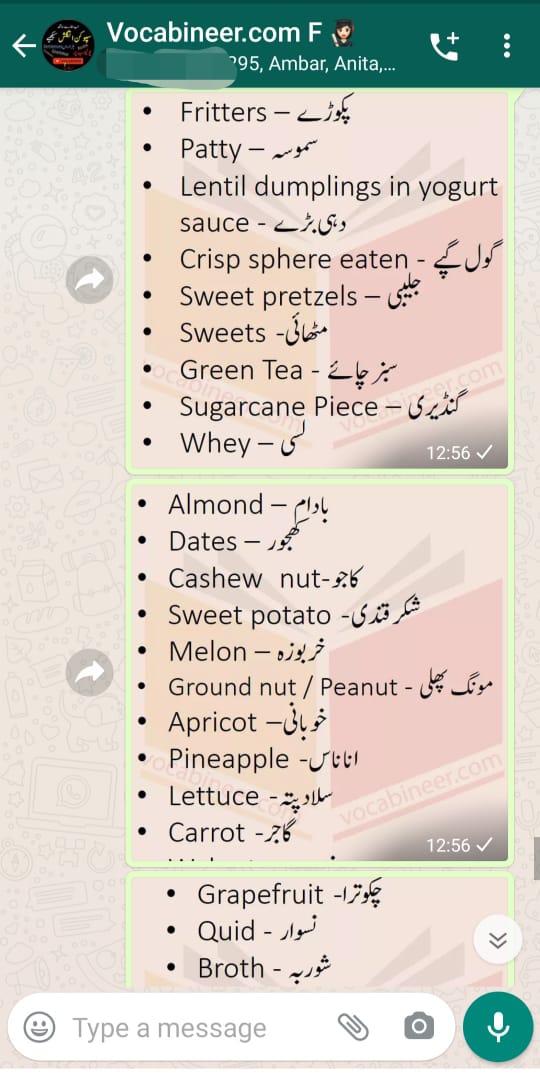 Spoken English Group 51
https://chat.whatsapp.com/Cv8q78ooRYWAhD3sI5Lshr
Spoken English Group 52
https://chat.whatsapp.com/FVmpglqbXRp1e07hpHLZJr
Spoken English Group 53
https://chat.whatsapp.com/F5IBmmJW97XINzgBmHFVPu
Spoken English Group 54
https://chat.whatsapp.com/F2VAUS4XmSW0Hr6jneqjOD
Spoken English Group 55
https://chat.whatsapp.com/ENlBnVBLg1W2JHk1KhkcPm
Spoken English Group 56
https://chat.whatsapp.com/DdFm5WjIBLJDRf9W3wkVg4
Spoken English Group 57
https://chat.whatsapp.com/Ezl3t3Q2qFaDfxSoSSdVhC
Spoken English Group 58
https://chat.whatsapp.com/GF6v2EjZDCTHQ92FFQZF1d
Spoken English Group 59
https://chat.whatsapp.com/CoIO2ZjvUkF503iUMfFyER
Spoken English group 60
https://chat.whatsapp.com/GlLMP4LN7C006lhLm0Vvtj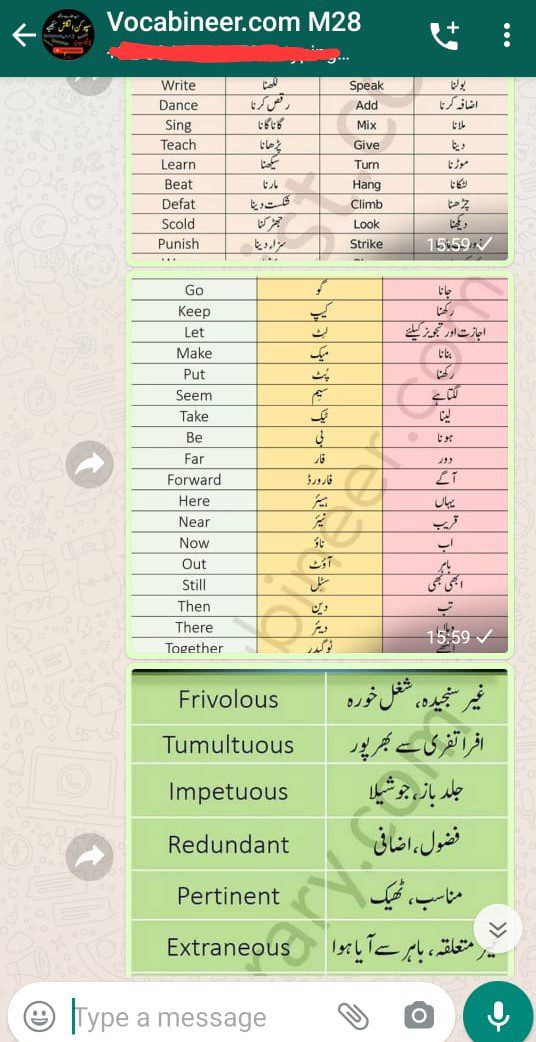 Vocabineer English Learning Group 41
https://chat.whatsapp.com/FVBMWi86qI5Kj4sHmum9U6
Vocabineer English Learning Group 42
https://chat.whatsapp.com/FIuzCdPi61c8hLAn3TTSq9
Vocabineer English Learning Group 43
https://chat.whatsapp.com/H6sJZdau69x7fAg1YUmSey
Vocabineer English Learning Group 44
https://chat.whatsapp.com/BtEpqmOHqz27zKCOOAiXYb
Vocabineer English Learning Group 45
https://chat.whatsapp.com/I22xiE40EfgCCjCIHJ4yFE
Vocabineer English Learning Group 46
https://chat.whatsapp.com/LJoR06FIw0i3cZwy1BN9n2
Vocabineer English Learning Group 47
https://chat.whatsapp.com/FCCRw4E3RmC8nm2XIh4Lnl
Vocabineer English Learning Group 48
https://chat.whatsapp.com/Cyvg0mwKZRmCfxQndVNwH1
Vocabineer English Learning Group 49
https://chat.whatsapp.com/JJ0eh0M8RPiER3TXYHr3yK
Vocabineer English Learning Group 50
https://chat.whatsapp.com/If7fw12mfX0G08Oh9fJtyB
Spoken English Group 36
https://chat.whatsapp.com/JemlUhJUR7NCYCfNsd7b8u
Spoken English Group 37
https://chat.whatsapp.com/Bx898eBGfwF9gA9Uro1OuO
Spoken English Group 38
https://chat.whatsapp.com/Cjy6xpvTq8lCxjHXErxmC3
Spoken English Group 39
https://chat.whatsapp.com/DQFu9NvSSOD3bHi753uxHl
Spoken English Group 40
https://chat.whatsapp.com/CMEhZnXxK7C96xhR2rddI8
Spoken English Group 31
https://chat.whatsapp.com/FgWFlrgKBYxJ0MtQPnuN4H
Spoken English Group 32
https://chat.whatsapp.com/Ezl4dZjlLWiC4oavSdVS6J
Spoken English Group 33
https://chat.whatsapp.com/EDz0hsSwO6M1va6NFcUZve
Spoken English Group 34
https://chat.whatsapp.com/BmC14F2QXomHEdH0jLiI41
Spoken English Group 35
https://chat.whatsapp.com/KCw5DaDKDppAMUCCrHV6yQ
Spoken English Group 26
https://chat.whatsapp.com/JekfVcqQwpUFNqsuqVHJCd
Spoken English Group 27
https://chat.whatsapp.com/FpA0MWjgXLE9LmIMa4d4pw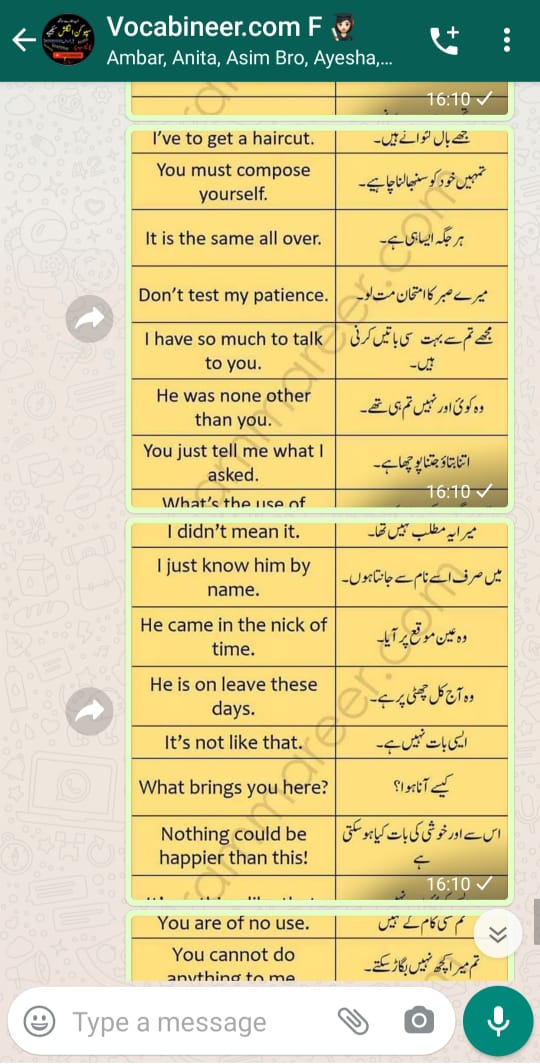 Spoken English Group 28
https://chat.whatsapp.com/Is5FXnWXNDXDCdQALeMrzR
Spoken English Group 29
https://chat.whatsapp.com/JFqzI31gIq0GY7EO468Eqt
Spoken English Group 30
https://chat.whatsapp.com/JakShv8W31v2fd9goDPicU
Spoken English Group 20
https://chat.whatsapp.com/I6lFf50JbWb28B5FGqMWgU
Spoken English Group 21
https://chat.whatsapp.com/LXOoakYu1OVD22ieCBIneL
Spoken English Group 22
https://chat.whatsapp.com/Gg5T2izmPoa13XpY6dk0bo
Spoken English Group 23
https://chat.whatsapp.com/FO2mEJBFvrV7XlvcGYuvrs
Spoken English Group 24
https://chat.whatsapp.com/JU6nSI144lL6U9cqt3Fsmk
Spoken English Group 25
https://chat.whatsapp.com/EtbxqlSTFKh6E0ExOWDcgF
Spoken English Group 1
https://chat.whatsapp.com/34jxvdvXAhl6S1Pqc9QgZt
Spoken English Group 2
https://chat.whatsapp.com/LVYehooDxQ20hoieJsJclf
Spoken English Group 3
https://chat.whatsapp.com/9MMygoKXzkfF56ErZrspDg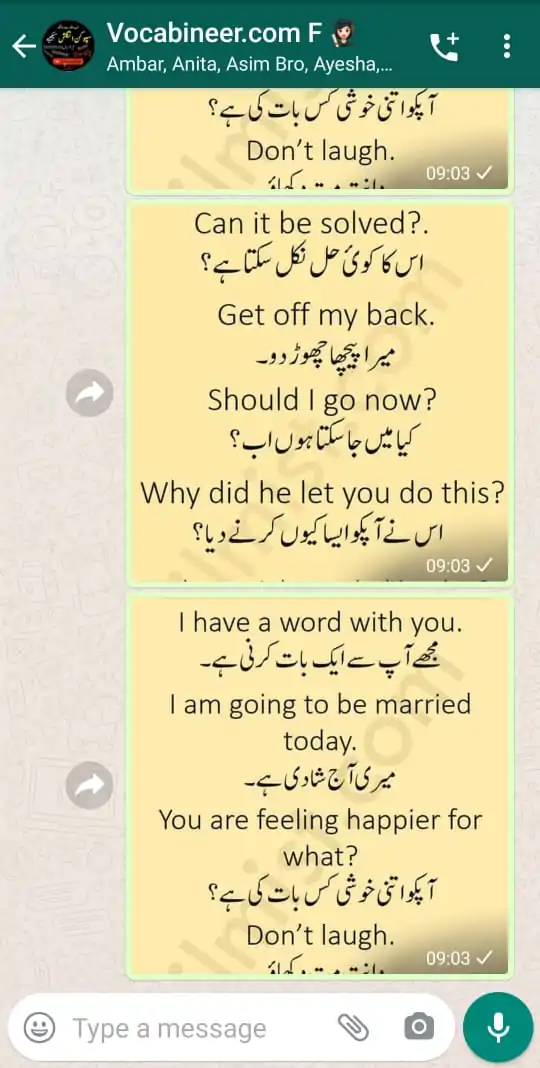 Spoken English Group 4
https://chat.whatsapp.com/C1OpcK2lNWUCgTfzOjPg1Y
Spoken English Group 5
https://chat.whatsapp.com/CAQRXrwcNslJD8LEvsH1co
Spoken English Group 6
https://chat.whatsapp.com/Dkm3MTxHHolHAShfw0gLep
Spoken English Group 7
https://chat.whatsapp.com/KZdYtdMcE523Y9njmzcImJ
Spoken English Group 8
https://chat.whatsapp.com/LRplf7QuwaWDqxlnubzL20
Spoken English Group 9
https://chat.whatsapp.com/IWRK5sr5Pc90YuwnaEJ50d
Spoken English Group 10
https://chat.whatsapp.com/Fw7JJe58zmV9Q6mLaQChmI
Spoken English Group 11
https://chat.whatsapp.com/BgZHK6wYkkaFK3FUoZ4d44
Spoken English Group 12
https://chat.whatsapp.com/Gr1dY5A9udI1qzZUkr4VXw
Spoken English Group 13
https://chat.whatsapp.com/KMBcwZrg268F41pm9i7Bxk
Spoken English Group 14
https://chat.whatsapp.com/Fo8QnU2szJW64PILhbOexY
Spoken English Group 15
https://chat.whatsapp.com/GSCuQLAPmM6Jk0X19VQnTl
Spoken English  Group 16
https://chat.whatsapp.com/27oczg2ziOQFi1PCSwyYnT
Spoken English  Group 17
https://chat.whatsapp.com/FTXWKjHmWtVEVHdoOkZByx
Spoken English  Group 18
https://chat.whatsapp.com/Epvw3Vvcw0f7HviwXzY4nD
Spoken English  Group 19
https://chat.whatsapp.com/BioHXLfvtiB6kmBqqe1K2c
Spoken English  Group 20
https://chat.whatsapp.com/EwATgIPBwFaKKiuQAwj6S4
Spoken English  Group 21
https://chat.whatsapp.com/invite/Cc9LsqYFFApFfMgOVTnlIx